Art & Design, Custom Stencils, Logos, Web Development & More

Art & Design Toys & Games Home Contact About Links


The following pictures are a sampling of my work. My custom stencils may be used on walls, furniture, rugs and clothing.






Each design is unique. Therefore, pricing is established per client specifications.
Full payment is required before the work is delivered. I accept U.S. Money Orders or Paypal only.




Additional design services: Logo and web development, t-shirt design, business cards, brochures, flyers and more.

Logo Design


Book Covers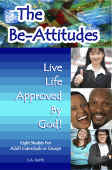 Web Design

T-Shirt Design

Contact Sarah Keith at Sarah@creativeimaginations.net to discuss your custom work and pricing.

Sarah Keith of Creative Imaginations
438 East Ilex Drive
Lake Park, FL 33403

Ph. 561-281-5033
Copyright 1997 Sarah Keith of Creative Imaginations All Rights Reserved